School life -3rd Week of MAY -
This week we had our 2nd assembly in the hall. This week the children in G6 were able to go to the gym to watch the assembly live.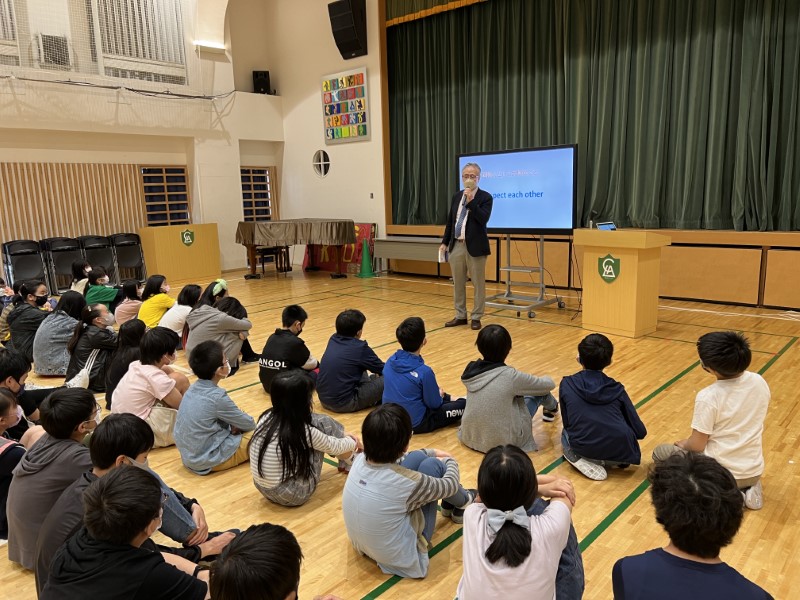 At the start of the assembly, Mr. Yamaguchi welcomed the children and announced some special awards that LCA kids have received in the last month.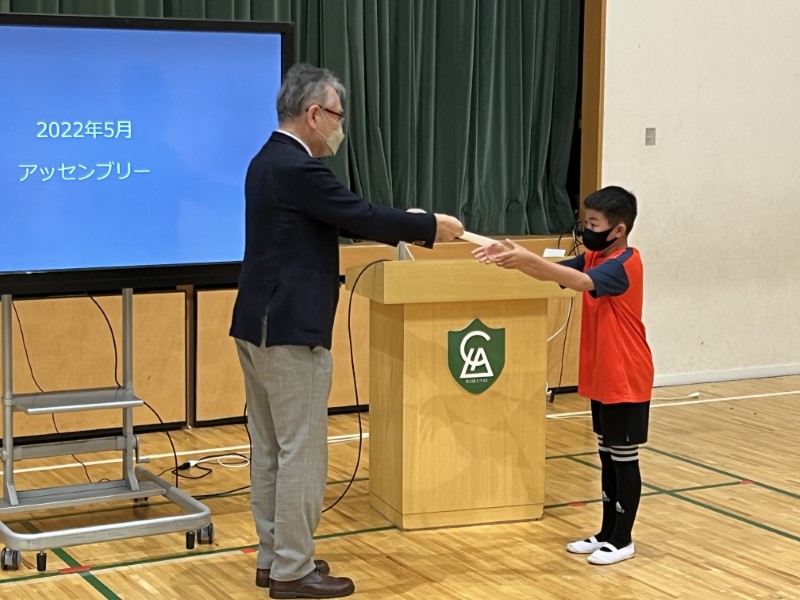 Multiple children were presented with awards. Their classmates were all very proud of them.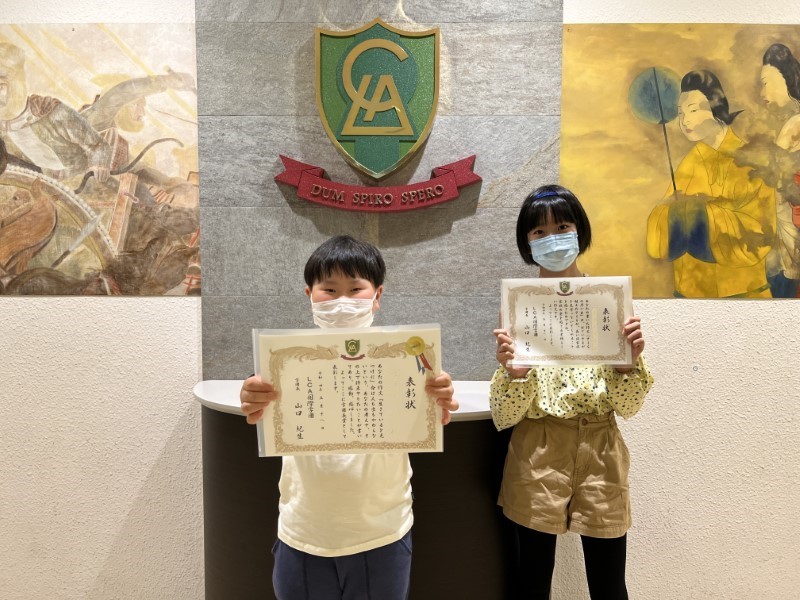 Children got awards for being selected for the 65 annual National Art & Science Contest, passing the Eiken test, and for doing a fantastic job writing essays. 
After the awards were given out Mr. Yamaguchi talked to the children about the importance of respecting each other, and he also talked about the Galleria Classico. After Mr. Yamaguchi's assembly the 6th graders gave a short presentation about Sports Day.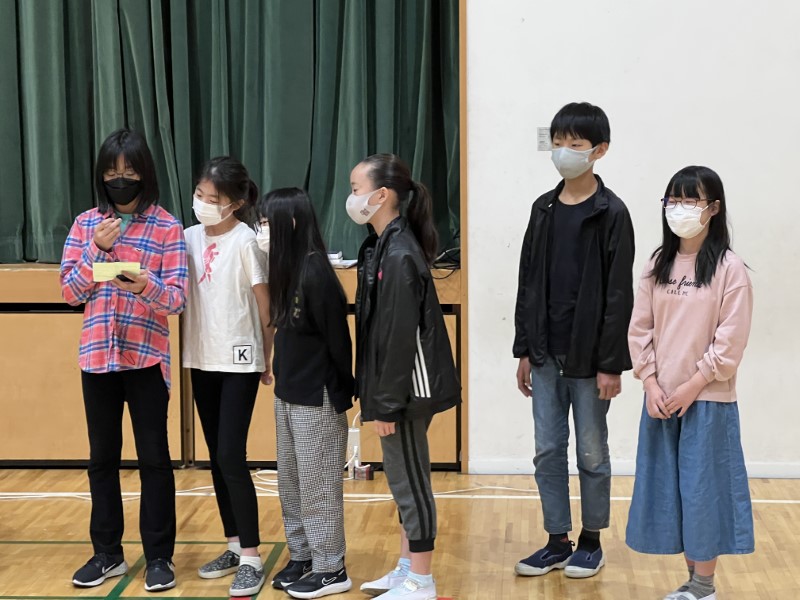 The 6th graders in the safety and sports committee reminded everyone of the ways to say safe and healthy while competing in events. Remember to drink lots of water! Then we had some speeches from our team leaders. 
Here we go LCA, here we go!! Sports day is just around the corner. We are all looking forward to the big event!